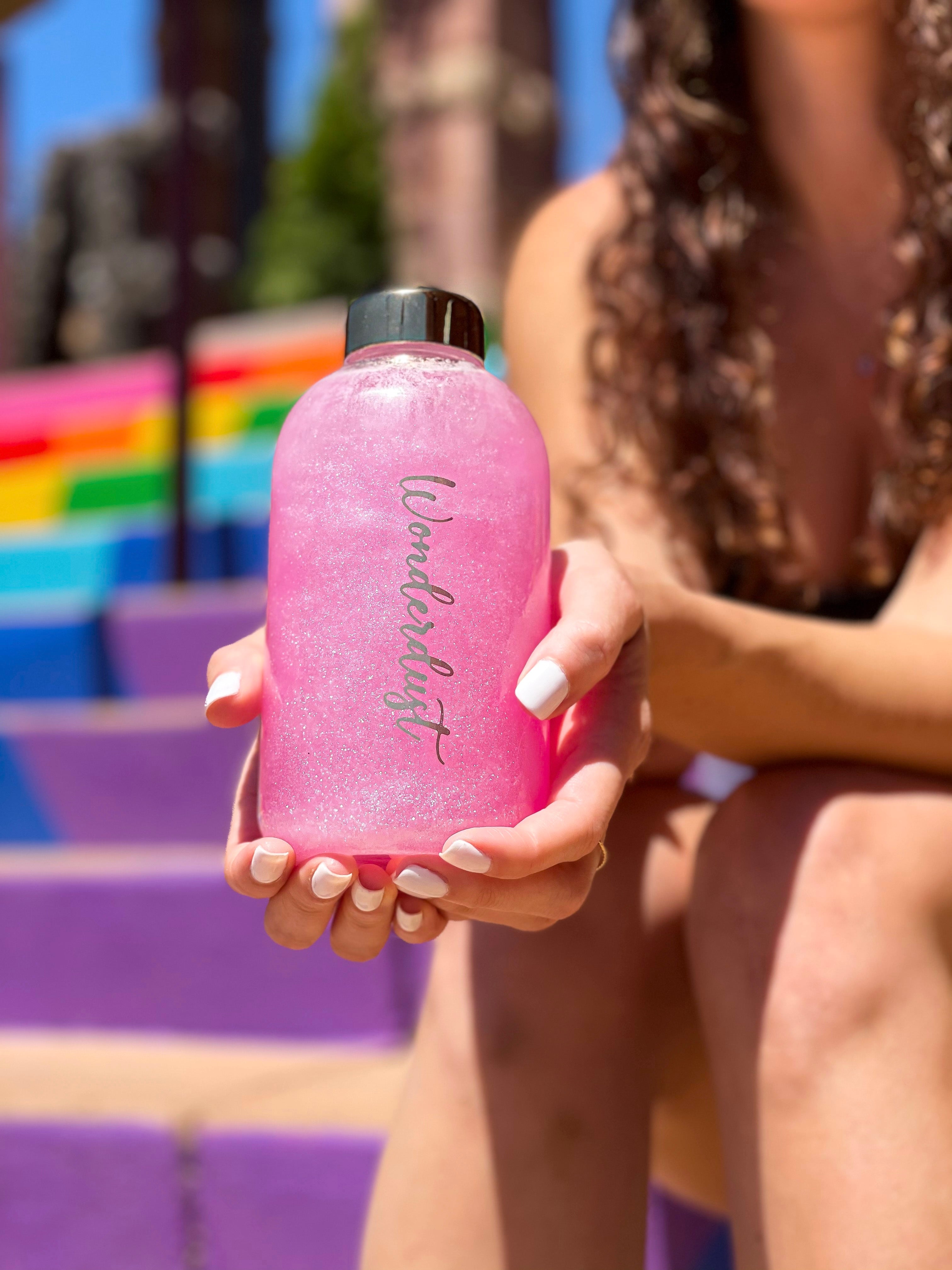 The idea of Wonderdust™ was conceived shortly after a bachelorette party in the fall of 2019. Our founder, Casey, was reflecting on the festivities of the weekend prior, but the answer to one simple question could've made everything more spectacular: "What if there was a way to hydrate while drinking, making the party as well as the next day that much more Wonderful? "
Her solution: take the Glitter theme from the bachelorette party and "marry" it with something that was healthy, delicious, and filled with wonder. She spent the following weekend calling over 51 different companies, where she finally reached when they believed in her vision. From this conversation, Wonderdust™ was born.
Over the next year, the Wonderdust team worked on creating a formula that could be enjoyed by Glitter lovers of all ages. Casey, use your knowledge is a dental hygienist to make sure the product was low sugar, and that the electrolytes were at a level that could be used for both adults as well as children. She wanted Wonderdust™ to be different from other products on the market, creating a "magical "element, allowing for a bubbly, glittery, healthy, new product.
Drink Wonderdust™ because life won't sparkle, unless you do! ™
Meet Casey
Job: dental hygienist and full time CEO
Location: South Carolina
Food: anything sushi!
Music: on any given day, probably dancing and singing to 'higher love'- Kygo & Whitney Houston
Instagram: @cemrdh
Favorite Motivational Saying: 'the sky is just the beginning…"