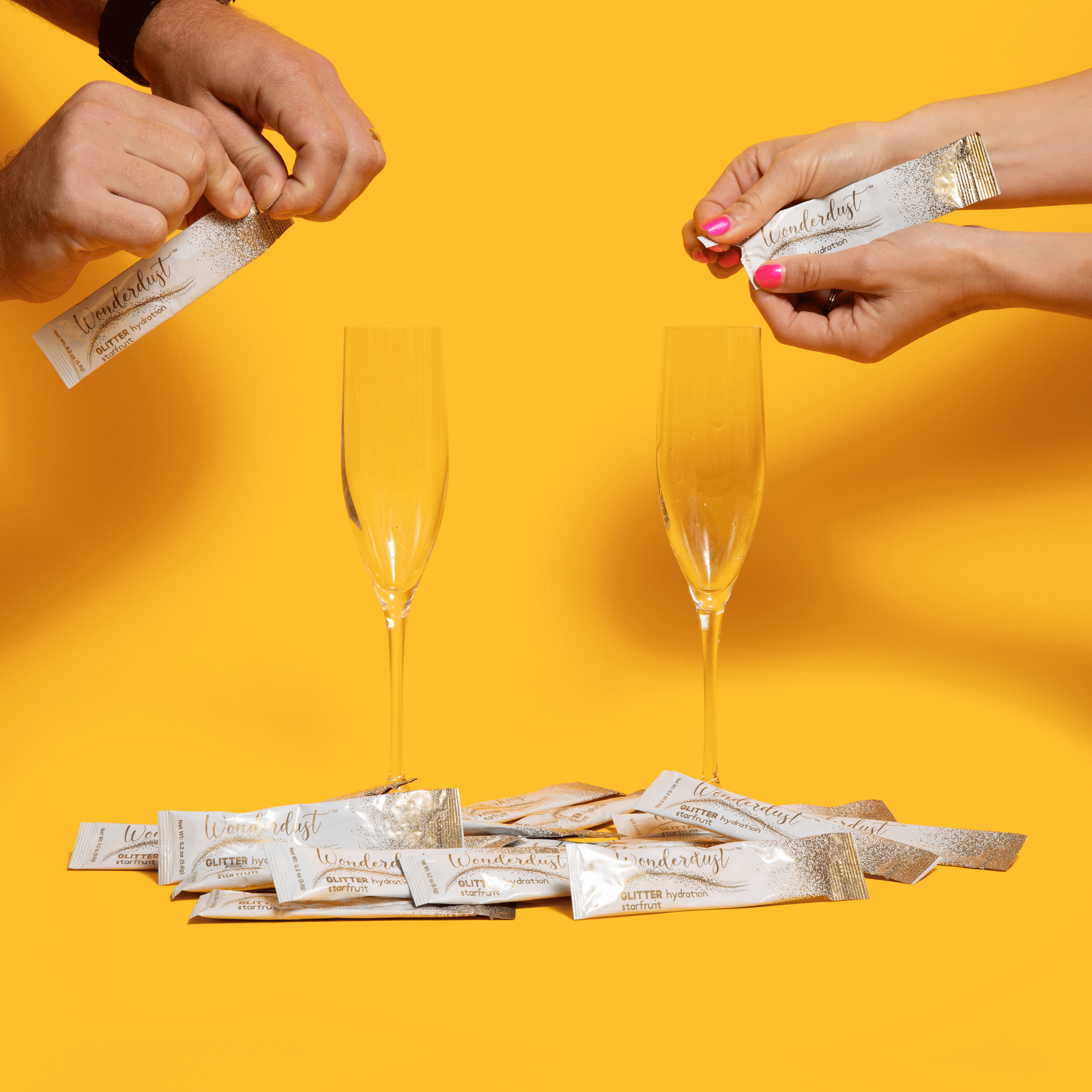 RIP, POUR, PARTY!
Wonderdust™ is an effervescent glitter hydration supplement born from a love of celebrating life's precious moments and a desire to create a memorable experience to capture these occasions. We've created a signature product that effortlessly blends into beverages-adding sparkle, hydration and fun!
Wonderdust™ is 100% FDA compliant. With less than 1g of sugar, only 10 calories, and bursting with flavor, we will bring the excitement you need to any moment in your life!
Best Seller
Pink Passionfruit Hydration
The Passionfruit flavor of Wonderdust™ is fully aromatic, with sweetness and a slightly tart flavor. This sweetened, tropical, fruity flavor is sure to please your taste buds.
SHOP NOW
A Classic
Gold Starfruit Hydration
The Starfruit flavor of Wonderdust ™ is bright and complex, and can be sweet, yet sour, at the same time. We use natural starfruit flavors, that some may compare to a mix of many citrus fruits like pears, apples, pineapple and grapefruits. Talk about a flavor bomb!
Shop Now
FOLLOW WONDERDUST™ ON INSTAGRAM!